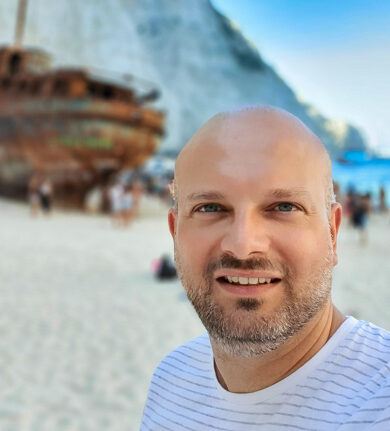 About Me
My name is Thanasis Papathanasiou (Thanasis being short for Athanasios). I'm Greek and grew up in Germany, so I would consider myself to be a Greek of the diaspora.
To be clear : I have nothing to sell you,
this is not my main job, just my hobby.
Keep the Hellenic community, the Greeks of the diaspora and Philhellenes, connected to the traditions and culture of Greece. Keep your link to the home country alive !
My grandfather was already living outside Greece, it is great & wonderful to see the new generation staying in connection with Greece.
It isn't. It is just a website, i will blog and try to create good content. I am not a programmer but I love to create websites. If no one reads my posts, then that's the way it is. But if you are reading this, I am a winner, I have reached someone ! I am a Greek Connector 🙂
Trying always my best, but probabby my posts will have more mistakes than an English-speaking blogger.
I will accept any criticism and will try to improve.
Stay connected, keep your Greek connection !
My Projects
Explore my online projects